I know what to make of the recent news reported in the Globe and Mail that Yellow Pages launches its own web company.
It's late in the game for a slow-moving goliath of a company. Yellow Pages churns and spits out sales people on such a frequent basis that it's difficult for new sales people to service the book of clients they receive.
Since it was outsourcing its Search Engine Optimization work to Orange Soda and Pay-Per-Click Advertising elsewhere, Yellow Pages was bound to make acquisitions to bolster its ability to deliver a seamless – and less disjointed service.
The problem is, and it's why there are a growing number of firms like ours – it's not easy for a large entity like Yellow Pages, or Mediative to provide the service that small and medium sized businesses demand. The online service side, from a sales perspective is MUCH different than from the directory listing side.
"Clearly, offering traditional print advertising wasn't enough for these national advertisers," said Yellow Media chief executive officer Marc Tellier, adding that national advertising already brings in more than $100-million annually for the company. "We felt there was a unique opportunity to … bring this together to essentially serve what we think is pent-up demand."
Traditionally with directory listing, the overwhelming majority of clients were sold their advertising space once a year. When it came time to re-up, the sales person would show up again. Yellow Pages could do that because of a relative monopoly it enjoyed in the directory listing space.
Selling Local Online Marketing
Online marketing is much more fluid. And Local Online Marketing is downright liquid. We can all see actions in real-time, and whether it's hourly, daily, weekly, monthly perspectives, businesses nowadays are looking for more insight into their impact on a more regular basis.
What works against a big behemoth like this is giving really getting to understand the businesses they are working with and developing long-term relationships, from the online marketing view. Obviously what works for them is their brand name and money behind the engine.
What Yellow Pages Ought to Do
Personally, there are many tremendous providers out there and there is a way to bring them together to create regional hubs who would be arms of a greater entity (aka Yellow Pages). I have many more ideas on this, but since I'm not on anyone's payroll, I'll keep them to myself.
And I don't think there's anyone who thinks progressively enough at Yellow Pages to plan ad deploy such a crazy idea anyway.
As far as LocalTrifecta goes, we're still new and evolving, but our Unique Selling Proposition is strong, and our pricing/service balance is outstanding.
It's a good thing, despite Yellow Pages pushing its own website, that it doesn't have a monopoly over Google, or Bing, or Yahoo. And don't let anyone there scare you into thinking it does.
About the Author: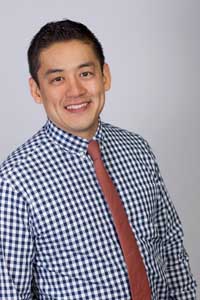 Samuel Araki is the founder of LocalTrifecta Internet Marketing. He believes SME's need to regain control of their digital marketing - which has become a muddled landscape, filled with fast talking, budget sucking, wannabe Internet Marketing leeches. He is clear that online marketing is not an overnight process, but is a commitment to furthering an upward trending marketing channel. Follow Samuel's musings on Twitter and Google+

Posted By: Samuel Araki at Oct 26, 2010 11:22:00 AM